By Pacific Stone Design, Inc.
Precast GFRC Balustrades
Architectural balustrades give a timelessly elegant and majestic appeal to any outdoor living area. These aesthetic elements also have a functional purpose in supporting these structures and adding to their lifetime. 
Pacific Stone Design, Inc. precast Glass Fiber Reinforced Concrete (GFRC) balustrades are offered in a variety of colors and finishes to accommodate the specifications of our clients. In addition, our balustrades are available in individualized bases and rails for complete design flexibility.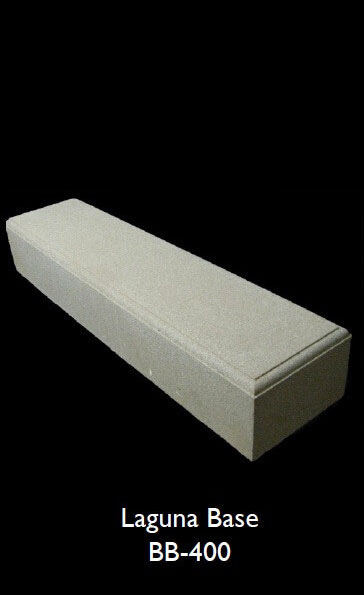 BB 400
Product info:CORNER 9" W x 17-5/8" x 6" H
Baluster
Installation Guide